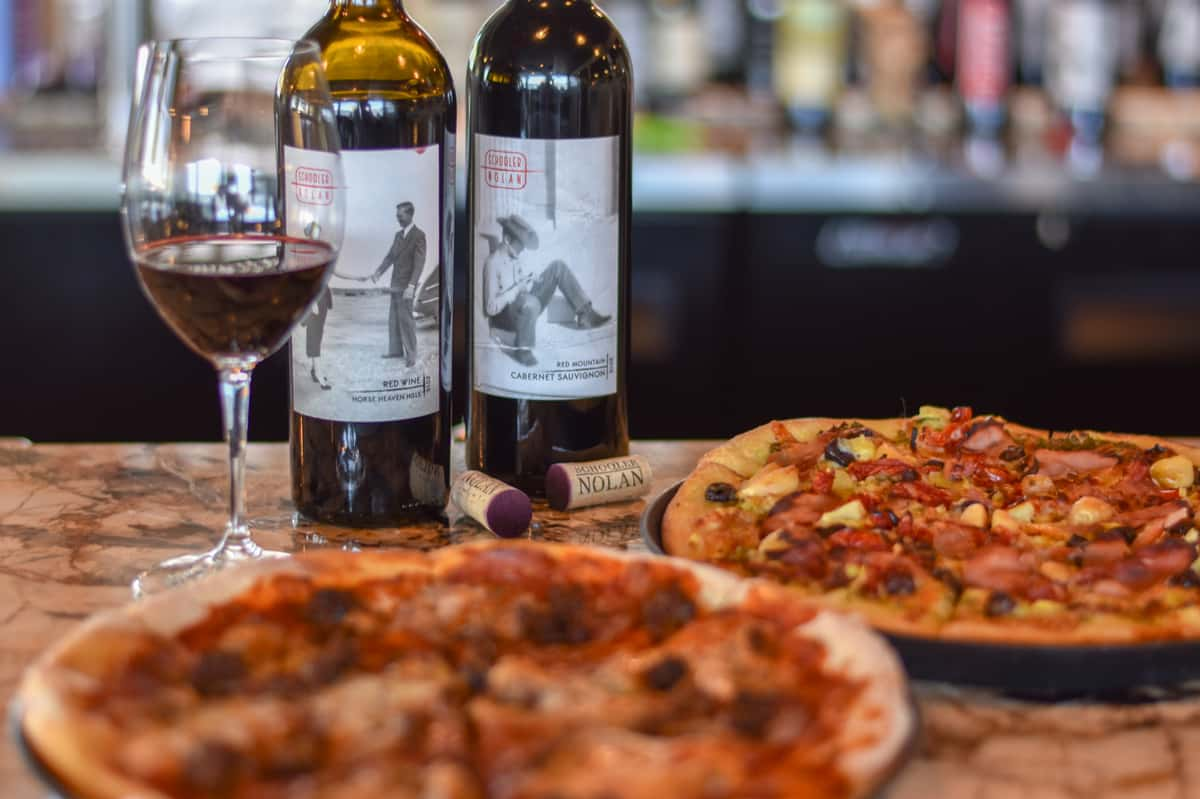 Menu
Become a VIP
Be the first to receive updates on exclusive events, secret menus, special offers/discounts, loyalty rewards & more!
Menu
Fresh Salads & Soups
House Made Dressings: Blue Cheese | Garlic Herb | Sweet Dijon | Italian | Balsamic Walnut Vinaigrette 
Additions: Add Grilled Chicken +5 | Shrimp +7 | Baked Salmon Patty +5
Wraps & Sandwiches
Plated with a House Salad, Caesar Salad or Cup of Soup | Gluten Free Bun +2 

Not all ingredients are listed. If you have an allergy, please tell your server.
Pizza! Pizza! Pizza!
All pizzas made with shredded mozzarella.
12" 15$| 18" 24$ | 28" 38$
Gluten Free Pizza only as 12" 17
The Kitchen Sink
Sauces: Red, Olive Oil, Basil Pesto, BBQ, White 

Cheeses: Mozzarella, Parmesan, Feta, Blue Cheese, Cream Cheese, Cheddar, Fresh Mozzarella (+$1.00 for 12" and +$2.00 for 18") 

Meats: Italian Sausage, Pepperoni, Bacon, Salami, Ham, Anchovies, Pulled Pork, Canadian Bacon, Meatballs, Roasted Chicken 

Veggies: Pineapple, Black Olive, Green Olive, Kalamata Olive, Mushroom, Spinach, Caper, Artichoke Heart, Fresh Tomato, Sundried Tomato, Red Onion, Red Pepper, Green Pepper, Banana Pepper, Roasted Garlic, Fresh Jalapeño 

Add More Toppings: 12" +$1.50 | 18" +$2.50 | 28" +$5.00
*CONSUMING RAW OR UNDERCOOKED MEATS, POULTRY, SEAFOOD, SHELLFISH OR EGGS MAY INCREASE YOUR RISK OF FOOD BORNE ILLNESS